SERVECO Srl performs MICRORACCOLTA Services of Industrial and Crafts Activities Waste in more than 2.500 small and medium companies, in Apulia and Basilicata regions.
In particular SERVECO offers to Companies:
• Collection, transport and disposal/recovery of special hazardous and non-hazardous waste.
• Preliminary storage and special waste treatment.
• Records keeping for waste loading/unloading and issuing of Annual Administrative Declaration.
• Technical Consulting of different disposal/recovery possibility.
• Legislative updating and tax reduction.
• Telematics services for the Records printing directly in the Company that produces special waste, with data input and control performed by Serveco Services Centre
End-of-life tires collection – Sicily 2015 / 2017
In the triennium 2015-2017, SERVECO will manage, on behalf of ECOPNEUS,
the end-of-life tires collection and recovery start-up in SICILY Region.
ECOPNEUS S.c.p.A. . is a non-profit Limited Liability Consortium, created by the main tires producers operating in Italy.

Following to the entering in force of the Ministerial Decree no. 82 dated 11/04/2011, "End-of-life tires management regulations" , since 07/09/2011, in Italy the responsibility of end-of-life tires management has been allocated to new tires producers, fulfilling art.228 of Legislative Decree no. 152 dated 03/04/2006.
In particular, the above mentioned Decree has laid down the details for the operation that should guarantee the 100% recovery start-up of end-of-life tires, generated in the national Italian area, getting rid of illegal uncontrolled streams.
The system is sustained by the environmental duty, requested when purchasing a new tire; this duty is reported on the invoice or on the receipt, in the dedicated separated row. The management responsibility can be fulfilled directly from the producer companies or through "affiliates organization". In this new scenario, SERVECO has qualified as sole ECOPNEUS partner in SICILY Region for the end-of-life tires collection service, that will be started-up to recovery. The service will be perfomed together with some local companies, duly authorized to perform waste transport.
All the end-of-life tires will be collected, except those coming from bycicles, airplans and aircrafts; futhermore solid rubber tires of any dimensions as well as caterpillars are excluded from the collection service.
On behalf of ECOPNEUS, SERVECO will collect end-of-life tires from generation points, tire dealers and workshops, located on entire Sicily, that have declared their interest towards this service and have registered their companies on the dedicated website (www.ritiropfu.it).
Some examples of waste collected:
Mixed materials packaging (plastic, glass, tinplate…), sludge from carwash wells, sludge from solvents distillation (typographies, vehicles body shops…), sludge from painting units (joineries, vehicles body shops), sludge from Imhoff wells, exhausted active charcoal, Lead batteries, Vegetable oil and exhausted minerals.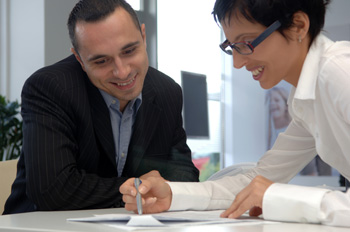 Consulting
Serveco offers consulting related to temporary waste accumulation, for example showing to the Customer the rules for a correct waste labeling and packaging. Serveco Technical Staff offers a wide Legislative Consulting, related to specific problems regarding waste: emission in the atmosphere and draining of rainwater.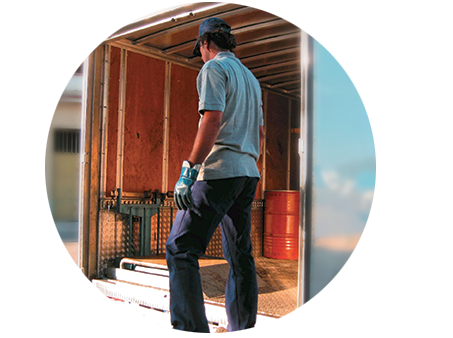 "Waste must be recovered avoiding any risk to Human Health and avoiding procedures or methods that could create detriment to the Environment"
Ask for more information